Consultant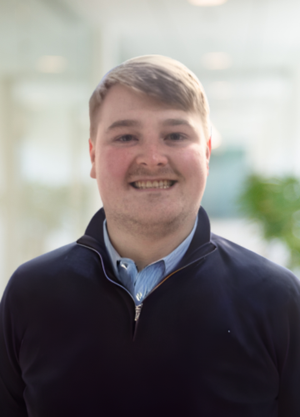 Chris Barnett
Senior Recruiter - Legal Marketing, BD & Communications
Back to jobs
BD and Marketing Manager - Regulatory (Environmental)
Job description
Ambition are delighted to have partnered with a global law firm to hire a Business Development Manager, this role will cover some very interesting areas including the environmental practice which we know is an incredibly hot topic at the moment.

We know this is an exciting role as it is the firm's highest revenue sector and is an area of tremendous focus for the firm and a high-functioning team. The Regulatory practice is highly regarded within the market. The DC team has a great marketing culture and are an active team, it also provides the opportunity for significant advancement, and the marketing team always looking to promote internally with multiple examples of this.

Responsibilities included within the role:
Consults with practice/industry leaders and other partners to develop and run marketing and client development plans for the group.
Leads preparation of submissions for practice/industry rankings, awards, surveys, league tables, and other recognitions for assigned groups.
Helps group leaders prepare and manage the group's BD budget; tracks and analyzes practice/industry initiatives, evaluating the ROI of activities to recommend and plan future efforts
Identify and recommend business development opportunities and trends.
Participates in hiring, managing, and developing staff.
The ideal candidate will have previously worked at law firm or professional services firm, any experience with Privacy, Cybersecurity, and Environmental practice areas is a plus but is not required. An understanding of regulatory or regulatory agencies is helpful even if not in these practice areas.

For further information get in touch with Chris Barnett directly.


If this job isn't quite right for you, but you know someone who would be great at this role, why not take advantage of our referral scheme? We offer $200 in Amazon vouchers for every referred candidate who we place in a role. Terms & Conditions Apply. https://www.ambitionsearch.com/refer-a-friend