You have high standards when it comes to hiring.

So do we.
​We believe in "Building Better Futures" for our clients, which means we're committed to finding talent to enable business growth. We look beyond the skills on a resume, factoring in social skills, potential for growth and how people handle challenges or obstacles to ensure that the candidates we put forward are the perfect fit for your law firm.
We've been working with many of the Top 150 law firms in the world for over 20 years. Here are just a few reasons why our clients choose Ambition for their legal BD & Marketing staffing needs:

We don't know it all.
Yes, that is a positive thing! We don't try to be all things to all people.
We're specialists, not generalists.
However, we do know the legal BD & Marketing sector extremely well. We have deep knowledge of what makes a BD & Marketing hire successful and our search consultants know the market inside out.

We are expert advisors.
Our recruiters are called 'Consultants' because we strive to be consultative during every interaction with our clients and candidates.
We provide a bespoke, personal service that can support and advise you throughout the hiring process to give you the best chance of securing the top Legal BD & Marketing talent you need.

You want a candidate that checks every box?
We'll think outside of the box, to get you that BD & Marketing superstar that we know is right for your firm. We can only do this by building those deep relationships with every client and candidate we work with.

You can trust us to represent your law firm well.
The way to ensure that is by listening closely to our law firm clients to gain a deep understanding of your firm.
Integrity is a core value of ours so you can trust that we will always strive to do the right thing by our clients and candidates.

Diversity & Inclusion is engrained in our processes.
Ambition is an advocate of equality, diversity and inclusion at every stage of the hiring process. We regularly review our processes and train our Consultants on ED&I to ensure there is no unjustified discrimination in our processes for recruitment and selection.
As a pledge of our ongoing commitment to ED&I, Ambition has signed up to the Race Fairness Commitment, which was launched in July 2020.
Supported by a number of law firms, internal HR and recruitment teams, plus recruitment agencies like Ambition, it pledges members to engage in activities to ensure equal access to opportunities for all candidates.
Years of experience

We've been working in the Legal BD & Marketing recruitment market for more than 20 years. We have developed longstanding relationships with an extensive network of talented professionals with experience in BD, Marketing & Communications.

International offices

We are able to complete assignments not only in the US, but also internationally. With offices in London, Singapore, Hong Kong, Kuala Lumpur, Sydney and Melbourne, we have built trusted relationships across the globe that enable us to successfully deliver recruitment solutions.

Recent BD & Marketing hires

In the past 2 years alone, we've placed more than 200 talented BD, Marketing & Communications professionals

into Law firms across the US, UK & Europe, with the majority being leadership or management level positions.
​Chris is a charismatic, supportive and gifted Consultant who I had the pleasure of working with over a three month period. What really impressed me the most was how much time Chris takes to understand the background, skills, personality, wants and goals of his clients before even discussing potential opportunities. Due to this, I was able to speak solely to companies that share the same goals and values as myself which ultimately resulted in finding the perfect next step in my career very quickly once the interview process began. The overall process was friendly, clear and concise while support extended above and beyond what I expected. I therefore highly recommend Chris!

​Chris is an excellent recruiter who took the time to understand both my requests regarding position as well as my current situation. He has been a pleasure to work with and was incredibly attentive, punctual and considerate when arranging and preparing me for interviews. He also took the time to sit through my presentation I had prepared for my final interview and offered constructive feedback to help secure my role. I highly recommend Chris to help you find your next role!

​Words cannot describe how helpful and excellent Chris was throughout the recruitment process. He took the time to understand the role I was looking for and was there to help me from the pre-interview process through the post-interview process. He was very accommodating scheduling wise and answered all of my questions, which was beyond helpful as someone trying to secure a job from another country. I would highly recommend Chris to anyone looking for guidance, support, and expertise when going through the recruitment process.

​Chris is a fantastic recruiter who is enthusiastic and was helpful and professional throughout the whole process.He provided invaluable insights and advice prior to interviews and was able to provide clear feedback from each interview, in what is always a daunting process.I don't normally give out recommendations but was more than happy to provide one for Chris for his excellent work. Highly recommend!

​"Ben is very intuitive and great at matching the right candidate with the right role. There's no time wasting when you're working with Ben - he understands the requirements of both the recruiter and the candidate and is adept at finding a suitable match. He's very personable and always available. Always a pleasure to work with."

Sarah Zokay-West

Head of Business Development

Travers Smith

​In my opinion, Ben is the best in the business. Not only is he able to source great talent across jurisdictions. He has a deep understanding of the legal industry and our firm. He's able to find candidates that have the key skills needed to succeed in our business and that also have the right cultural fit. When you're looking for a new hire, Ben thoughtfully consolidates his suggestions into a couple of meaningful and solid options rather than blasting you with untargeted candidates. Ben's very collaborative and great to work with. He consistently keeps you updated and has a friendly, professional approach.

Katie Cramond

Director of Business Development International

McDermott Will & Emery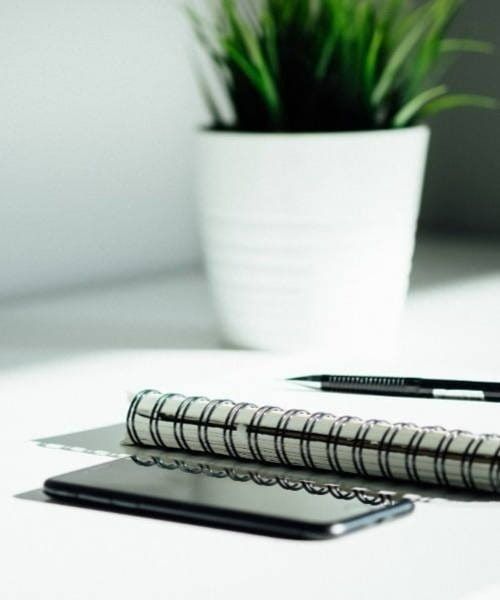 01

Introductory meeting.

First, we'll set up a meeting with you either face to face or over video/call to find out more about your business and discuss your recruitment needs.

02

Outline the strategy.

Based on our conversation, we will put together a bespoke proposition with our recommended approach to your search on either a contingent or retained model.

03

Search and shortlist.

We will then look for your ideal candidate, engaging with our database and network and shortlisting the very best talent to put forward for interview.