Consultant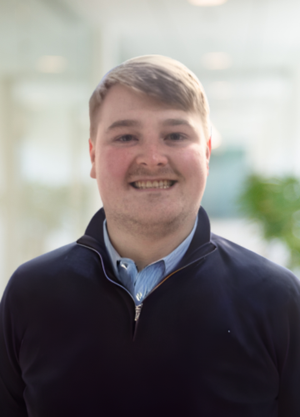 Chris Barnett
Senior Recruiter - Legal Marketing, BD & Communications
Back to jobs
Business Development Manager - World Leading Antitrust Group
Job description
Business Development Manager - World Leading Antitrust Group & FDI
This elite global law firm are seeking a Business Development Manager to work within their world leading Antitrust group and Foreign Direct Investment group, this is an incredibly exciting opportunity as they are one of if not the market leader within Antitrust on both sides of the Atlantic. This role will mean you will work closely with attorneys across the US offices as well as collaborating closely with BD colleagues internationally.
Duties and Responsibilities:
Identify new business opportunities by staying informed about present and emerging client needs and industry trends.
Attend practice group and client team meetings and prepare agendas and materials in connection with such meetings and have a systematic process for follow up on agreed actions.
Help Partners develop and execute individual practice development plans and contribute to the marketing and BD plans of the practice groups; ensure strategies and tactics are proactively adjusted as market conditions change.
Supervise junior members of the team to maintain and update experience records, requiring coordination across BD teams and practice groups to develop an effective tracking system.
The CMO is highly regarded and someone we know incredibly well having placed the majority of their team at their previous firm, the big push for them is truly internalizing the team and linking up the Americas and EMEA region, and as such this role will have true breadth and variety.
To be successful in this role you will need to have previous legal business development experience and ideally have experience within either an Antitrust practice group or Foreign Direct Investment group, this does not need to be your core area of focus but must be able to demonstrate an understanding of these areas.
The base salary for this position is $130,000 - $160,000 but we welcome engagement from individuals outside of this salary range. Get in touch with Chris Barnett for more information.
If this job isn't quite right for you, but you know someone who would be great at this role, why not take advantage of our referral scheme? We offer $200 in Amazon vouchers for every referred candidate who we place in a role. Terms & Conditions Apply. https://www.ambitionsearch.com/refer-a-friend