Consultant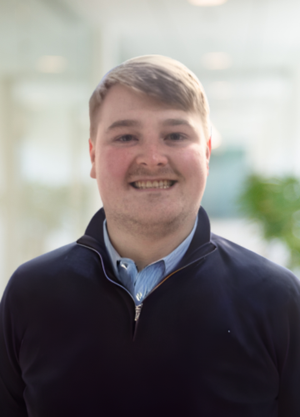 Chris Barnett
Senior Recruiter - Legal Marketing, BD & Communications
Back to jobs
Job description
Public Relations Analyst - Top 50 AM Law Firm
Ambition are delighted to have partnered with this international Law Firm on an exciting Public Relations Analyst position which works directly with the CMO. As this role reports directly into the newly appointed CMO it will provide you the chance to have constant high-level exposure and provide you the chance to play more of a strategic role.
We know the CMO incredibly well having placed most of their team whilst at another leading international law firm, the big push since joining the firm is truly internalizing the team and linking the Americas with the EMEA offices.
The Public Relations Analyst will be responsible for monitoring for media coverage and spearheading the drafting and distribution of the firm's various news coverage reports. In addition to vetting media inquiries, preparing briefing materials, drafting and distributing press releases and award entries. Other responsibilities will include but not limited to:
Leading the ongoing collection, analysis and reporting of PR team.
Helping to foster mutually beneficial and professional relationships with external media.
Preparing briefing materials and guidance in advance of lawyer media interviews and meetings.
Drafting and distributing press releases, deal and matter announcements, and general media advisories.
Identifying opportunities for placement of lawyer-authored articles; pitching and placing those articles.
For this role you will need to have experience within public/media relations or corporate communications, this experience needs to be from with a law firm of a professional services environment. However, if you are coming from an agency background then experience within a legal or professional services or a similar sector is essential.
The way this firm are growing now with plenty of newly created roles already being recruited for and more coming up is a really refreshing sign and shows the Business Development & Marketing are a key part of building and growing the firm going forward.
The advertised salary range for this role is $80,000 - $90,000 but we welcome engagement from individuals outside of this range.
Get in touch with Chris Barnett for more information!
If this job isn't quite right for you, but you know someone who would be great at this role, why not take advantage of our referral scheme? We offer $200 in Amazon vouchers for every referred candidate who we place in a role. Terms & Conditions Apply. https://www.ambitionsearch.com/refer-a-friend