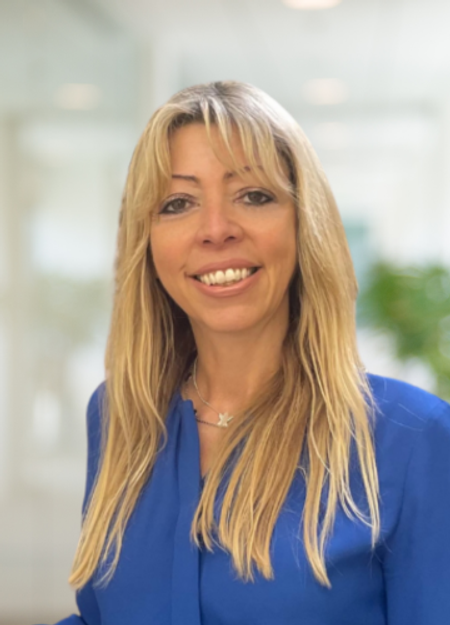 Back to Team
Nicky Acuna Ocana
Regional Managing Director - UK, Europe & US
​Nicky Acuna Ocana is the Regional Managing Director of Ambition, covering UK, Europe and USA.
Nicky has led high performing recruitment teams for over 20 years. She joined Ambition in 2008 as an Associate Director after being attracted to the exceptional culture and values of the company.
In January 2014 she was promoted to Director of Professional Services and was appointed Managing Director in 2016 and Regional Managing Director in 2022.
As Regional Managing Director for the UK, Europe and USA, Nicky demands loyalty and respect and achieves it in abundance. Leading a team of highly-skilled recruitment consultants who are experts in their niche specialist areas, Nicky has turned Ambition into a well-recognised professional services recruitment provider across the UK as well as in key locations in Europe and the USA.
With an extensive network of senior and board-level contacts, Nicky is heavily involved in Executive Search, focusing on Director level appointments across Business Services for a range of Professional Services firms.
She regularly speaks at industry events on topics such as hiring and retention, and hosts the "Leaders with Ambition" podcast.
Outside of Ambition, Nicky cares about the challenge of youth unemployment and is proactive with a number of organisations which prepare young people for work, including sitting on The Board of the Haverstock Career Network.
Articles by
Nicky Acuna Ocana